What's the better choice? To buy a used Tesla Model S or a new Model 3? In this post, I write about the pros and cons of both options, what aspects to consider when making a decision, and how I would have decided today if faced with that choice.
The costs of both variants can be very similar. I suspect that this is the reason why many people who actually want a Model S consider the variant with a used Model S. The Model 3 scores in comparison to the used Model S with more modern technology. And this technology is currently making such massive progress in electric cars that a few years can make a real difference. Now in winter 2020, a new Model 3 LR (Long Range) will be available from about $46,490. Here is a screenshot from the Tesla website:
A used model S75D from 2016 costs with 35,593 miles as used car directly from Tesla $46,200.
As an example I will take a closer look at these two vehicles and compare the details. So let's take a look at some known and less known advantages and disadvantages of the Model 3 compared to the used Model S:
A used Tesla Model S…
Pros
Cons
Do you plan to buy a used Tesla?
Avoid costly problems by checking the vehicle history. With the chassis number (VIN) you will immediately receive your vehicle report for this car.

CarVertical Europe

CarVertical USA
…or a new Model 3
Pros
Cons
Features of both vehicles
Who has the choice, is spoiled for choice
Personal circumstances, more precisely "one's own lifestyle", can also further influence the decision. For example, Model 3 is undisputedly not really as suitable for a family as Model S (even better would be Model X). But of course for most people the budget is also a essential point. Another alternative to reduce the price even further would be to buy an even older Model S. But the factor "more modern technology" is becoming less and less attractive. With new Software updates, the old AP1 autopilot no longer gets any new functions. So for fans of technology, autopilot, etc., the only choice is clearly the Model 3 or a Model S that can be upgraded with FSD.
If you decide to buy a used Model S, you should also consider private purchase. Vehicles from private sellers are usually cheaper and often have FSD or EAP compared to the used Tesla. Also, lifelong premium connectivity can be included in a private purchase. If you still want to search for a used Tesla car, you can also find one abroad. It can be financially very interesting to import a vehicle from the Netherlands to Germany (unfortunately not interesting for Swiss because of the customs). The Tesla CPO inventory is helpful in this search.
My Conclusion
Personally, I would not overestimate the fast charging capability. With my Model S75D I like to travel long distances and charge at the Supercharger usually with 95 – 110 kWh when I arrive with about 10 to 20% battery condition. I think that's absolutely fine and I don't mind the 30-minute break every 2 to 2.5 hours at all (be careful when buying an 85 Model S and the reduction when fast charging). Of course, you would get more out of a newer generation of rechargeable cells but I don't think that's necessary compared to the Model S 75, 90 or 100 kWh battery. Much more important to me is the tailgate and the big trunk of my Model S. The only alternative for me is the Model Y, because the trunk of the Model 3 is simply not practical enough for me. And at the current time, I would personally do just that and wait for the Model Y launch in Europe.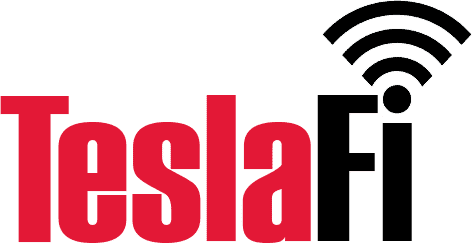 The Tesla Data Logger

Collect statistics about your trips, power consumption, battery degradation and much more.

Register here to test TeslaFi for four weeks instead of two weeks for free.*

* = This post contains