If you have accidentally locked yourself out of the Tesla, you might be glad if you have already dealt with the topic before what to do then. The Model S and X Key FOB is powered by a small battery button cell. The button cell only lasts up to about one year with the energy saving mode setting on the Tesla switched off. Once the battery is empty, the easiest way is to open and start the car via the mobile phone app.
If the phone has no network connection or in the worst-case even the car has no network connection, there is another possibility to open a Model S or Model X with a powerless Key FOB. This method is described in the manual. But very few people read the manual.
 Price: $ 89.99

($ 89.99 / count)
Buy now at Amazon*
Price incl. VAT., Excl. Shipping
Last updated on 02/01/2023 at 4:23 am - Image source: Amazon Affiliate Program. All statements without guarantee.
Shop for more Tesla Accessories here!
Open vehicle without mobile phone reception and key fob battery
The following graphics are an excerpt from the Model S and Model X manual and show the procedure how the vehicle can recognize the FOB key in even when the key is powerless (click on graphic to enlarge)
Image credits: Tesla
No special procedure is required for the Model 3, as the Model 3 is not supplied with a FOB, but with a key card without battery. More discussions about "locked out from Tesla" in the Tesla forum.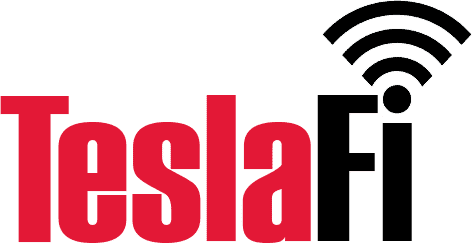 The Tesla Data Logger

Collect statistics about your trips, power consumption, battery degradation and much more.

Register here to test TeslaFi for four weeks instead of two weeks for free.*

* = This post contains