Recently, the media report about the Gigafactory, one of the Tesla production factories. But where does Tesla actually produce its vehicles? A summary of history: In May 2010, when Tesla needed a production facility for the then planned Model S, the choice fell on Fremont in California. A place about 40 miles away from San Francisco. At that time Tesla bought a former plant from a company called "New United Motor Manufacturing (NUMMI)", which was a joint venture between General Motors and Toyota. After a thorough renovation of the factory, the first Model S rolled off the assembly line in June 2012. By the end of 2019, Tesla had built 367,500 vehicles. Here is a brief overview of all Tesla production sites:
Fremont, USA – California
Produces: Model S, Model X and Model 3
The Model S has been produced in Fremont since 2012 and the Model X since September 2015. It is currently the only one of the Tesla factories where these vehicle models are built. Since July 2017, Model 3 is also being built in Fremont. The vehicles are built and tested entirely in this plant and are then transported from there to their delivery locations. More details about the Tesla plant in Fremont and very detailed English videos with a tour of the factory:
For Europe, the vehicles then travel by ship from San Francisco to Belgium or the Netherlands. Model S and Model X are transported in containers. Model 3 in special car transport freighters.
Tilburg, Netherlands
Only final assembly, no production
I guess for financial reasons, Model S and X for the EU area are shipped to Europe without an installed drive train. In Rotterdam or Antwerp the containers with the vehicles are then transported via a canal system with smaller ships to Tilburg in the Netherlands. The reason for this is apparently that European import taxes for "car parts" are lower than for fully assembled cars. Since the vehicles are not completely assembled, they are only considered to be components. Final assembly and quality tests are then carried out in Tilburg before the vehicles are transported by lorries to the various countries to their delivery points. A special case is Switzerland and Norway. As these are not EU countries, Model S and X for these countries are already fully assembled in California and only quality control is carried out in Europe.
Gigafactory Nevada (USA)
Produces: Battery cells / battery packs for vehicles and powerwalls. Electric motors and drive units for model S,X and 3. Starting 2020 production of the Semi.
To meet the extremely high demand for battery cells, Tesla needed a factory to manufacture them. Together with the electronics company Panasonic, Tesla laid the foundation stone for Gigafactory 1 in the Nevada desert in 2014. The opening took place in July 2016 for part of the factory. At that time, 3 of the planned 21 construction phases were completed. So the factory is growing continuously with the demand. In addition to battery cells and battery packs, electric motors and drive units are produced at this location and then transported by truck to the Fremont plant. In 2020, the fully electric semitrailer tractor "Tesla Semi" will also be produced at this plant. More details about Gigafactory 1 on the Tesla website.
Gigafactory New York (USA)
Produces: Photovoltaic modules, solar shingles and tiles.
Gigafactory 2 is a photovoltaic factory originally leased from Tesla subsidiary SolarCity. In November 2016, SolarCity was then taken over by Tesla and integrated into the group. In addition to photovoltaic modules, Tesla also produced the solar shingles and tiles for the Tesla solar roof in Buffalo. However, the partnership with Panasonic was terminated for this location. The new Supercharger V3 rapid charging stations and memory products are still produced in New York.
Gigafactory Shanghai (China)
Produces: Model 3 and in future the Model Y. Also the necessary battery cells / battery packs and drive units.
The plant in Shanghai was built in record time from December 2018. Production of Model 3 vehicles began as early as November 2019. As Model 3 can thus be produced in China's domestic market, Tesla will benefit from a higher margin due to the elimination of import duties. Since then, the Model 3 can now be sold in China at even lower prices than before. In addition to battery cells and battery packs, the Model Y will also be built in the Shanghai Gigafactory in the future.
Gigafactory Berlin (Germany)
Produces: From 2021 the Model Y and later also Model 3 and battery packs.
The start of construction of Gigafactory 4 in Germany is planned for the first quarter of 2020. Production of the Model Y is then scheduled to start in July 2021. Model 3 will be added later. It looks like Tesla is also planning to produce battery cells at this plant.
Gigafactory Austin (Texas, USA)
Produces: The Model Y is expected to be available in early 2021 and the Cybertruck in late 2021. Also, the semi-trailer tractor.
Are there other planned Tesla factories?
Nothing is known about the production of the future Tesla Roadster either. Originally, the series production was planned for 2020. According to design chief Franz von Holzhausen, however, the market launch of the roadster has been delayed because of the priority of the Model Y.
Meanwhile, there are also rumors about the design of a smaller Tesla car. Maybe a "Model 2". Concrete facts about it are not yet public. Maybe other Tesla factories will come.
More articles about basic Tesla knowledge.
You're new to Tesla? Then you will find here a short overview of Tesla vehicles.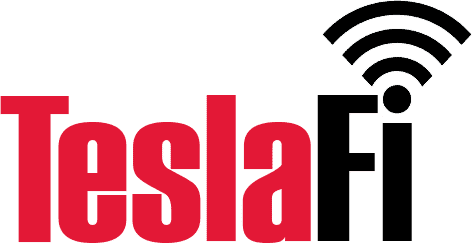 The Tesla Data Logger

Collect statistics about your trips, power consumption, battery degradation and much more.

Register here to test TeslaFi for four weeks instead of two weeks for free.*

* = This post contains