In October 2020 Tesla had announced some innovations for the Model 3. These revisions, which Elon Musk calls "Refresh", are not really a facelift, but rather an addition of some features that are already known from the Model Y. This article describes the changes in the vehicle equipment in detail. All these changes affect all three Model 3 variants. But the body design has not changed compared to the previous Model 3.
List Price: $ 79.99
You Save: $ 10.00
 Price: $ 69.99

($ 69.99 / count)
Buy now at Amazon*
Price incl. VAT., Excl. Shipping
Last updated on 06/07/2023 at 8:03 pm - Image source: Amazon Affiliate Program. All statements without guarantee.
Shop for more Tesla Accessories here!
Tesla Model 3 "Refresh" Facelift: These are the differences
External Updates
Although the bodywork has not been changed, there are changes to the appearance of the vehicle. Newly there are no more chrome strips. The cover of the side cameras, door handles and the strips on the windows have been changed from chrome to satin black. In addition, the 18″ Aero and 19″ sport rims have been updated and the Model 3 Performance has been equipped with new 20″ Uberturbine wheels.
[smartslider3 slider="2″]
Here in comparison the old appearance with chrome trim:
[smartslider3 slider="3″]
Other changes
The headlights have a minimally different rounding. It is assumed that they are matrix-LED capable lights. However, this has not been confirmed by Tesla yet. It is possible that this feature will be activated later with a software update.
The tailgate is new electric. It opens and closes itself at the touch of a button on the trunk, via the touchscreen or the Tesla App.
Front side windows in double glazing offer better noise insulation.
Interior Updates
Matt black finish replaces the glossy piano black of the consoles.
Satin black sill trim.
Graphite seat controls (formerly black).
Metal steering wheel scroll wheels (formerly plastic).
The sun visors now snap in magnetically.
Redesigned center console including permanently installed inductive charging mats for two smartphones (wrapped in Alcántara).
Updated front compartment in the center console with a sliding lid similar to the Model S and X.
Door opening buttons with symbol.
Improved trunk rubber seal that allows rainwater to drain away better.
USB Connections
High performance USB-C ports in the second row of seats for fast charging of devices.
Plus an additional USB-A port in the PIN-code lockable glove compartment for using USB storage devices for sentry mode and Dashcam recordings.
The equipment now also includes a USB stick with 64 GB storage capacity for the Dashcam and the sentry mode.
The following picture gallery shows some impressions of the new features (source: Chinese Youtube Video 1 and Video 2)
[smartslider3 slider="4″]
Further Updates
The Model Y heat pump is now also installed in all Model 3 variants, which leads to lower consumption at cooler temperatures. In his video Bjørn Nyland compares the Model 3 with and without heat pump.
The acceleration has been minimally improved. The performance variant, for example, accelerates from 0 to 60 mph/h within 3.2 seconds (a tenth faster than before).
Slightly improved range compared to pre-facelift (EPA):

SR+ from 250 to 263 miles on the US model (China model: 270 miles, I will explain the differences immediately)
LR from 323 miles to 353 miles
Performance from 299 to 315 miles
Battery sizes
Apparently, the refresh Model 3 Long Range and Performance come with 2 different battery sizes. The previous Model 3 was equipped with 79 kWh from Panasonic and with new 82 kWh batteries Panasonic now supplies a battery with higher energy density.
The german TFF forum is collecting data to confirm this. The findings so far are:
Performance vehicles with 82 kWh battery from Panasonic are listed in the vehicle registration document in Germany with E3D. However, the Kraftfahrtbundesamt has apparently incorrectly entered 77 kWh for some performance models.
Long range vehicles are available in two variants: 77 kWh batteries from LG have the entry E5D. LG has apparently helped out with the production of batteries. The entry E3D refers to a Panasonic battery. Here it is not yet clear if it is the old 79 kWh battery or the new one with 82 kWh.
Cars with a VIN smaller than 820xxx seem to have 77 kWh usable capacity, cars with a VIN larger than 820xxx seem to be equipped with 82 kWh. Unfortunately, there is no official confirmation from Tesla.
Interior overview of the Facelift Tesla Model 3 in comparison
Model 3 since 2021
[smartslider3 slider="5″]
Model 3 until 2020
[smartslider3 slider="6″]
Special case China
In October 2020, it was announced that Tesla Model 3 will be supplied to various European countries from the Shanghai factory. Only the SR+ version is affected. All LR and Performance Model 3 for Europe will continue to come from the USA. The vehicles can be distinguished by their VIN number:
For vehicles manufactured in China, the VIN starts with LRW
For vehicles manufactured in the USA, the VIN starts with 5YJ
The seventh digit of the VIN also distinguishes the battery type.
LFP battery cells from the local Chinese supplier CATL are installed in all SR+ vehicles from China. In comparison, the Model 3 from the US production have NMC batteries from Panasonic (Gigafactory Nevada).
The first Model 3 SR+ delivered to Europe in autumn 2020 are still pre-facelift models without the facelift refresh. Nevertheless, they contain the LFP battery type. It is not clear from which VIN or which exact delivery date Chinese vehicles with facelift equipment will leave Europe. The different battery types bring different differences with them:
The China Model 3 is 8% heavier but has 15% more power.

US-Model = 1.684 kg (3712 lbs) with 208kW -> 12,4kW/100 kg (220 lbs)
CN-Model = 1825 kg (4023 lbs) with 239kW -> 13,1kW/100 kg (220 lbs)
The China Model 3 SR+ has 10 km (6 miles) more range than its American counterpart.
The LFP cell type is not as sensitive to frequent charging to 100% as the NMC battery. On the contrary: to calibrate the battery, it is useful to charge it to 100% regularly, up to once a week.
Fast Charging speed is different. According to a statement in a Facebook Tesla group, the Chinese Model 3 with LFP battery of 10-80% charges in about 34 minutes. In comparison, an "old" pre-facelift SR+ Model 3 with NMC battery from the USA takes about 22 minutes from 10-80%.
However, one has to consider that NMC cells are now produced with 5% higher energy density. The above mentioned values still refer to the old cells.
The LFP loading rates will probably be increased in the future. The NMC batteries were also charged with lower charge rates at the beginning of their introduction to gain experience first. Attention when buying a car: Not all SR+ Model 3 from China are facelift models. There are pre-facelift vehicles with the CATL battery but without all other new features. There is also speculation if the LFP battery has a much lower range than the NMC battery in cold temperatures. The first experiences will show if these rumors are true. Advantages China Model:
One hundred percent range always available because in everyday life it can be charged to 100% without any disadvantages.
The first Model 3 delivered from China have a better quality of workmanship.
It is said that the degradation of an LFP battery is much lower than that of the NMC battery. However, experience values are still missing.
Disadvantage China model:
Unclear what the maximum charge rate will look like in the future. Currently, it looks like the Chinese model will charge much slower.
The extra weight is compensated by the extra power. So, this is unproblematic.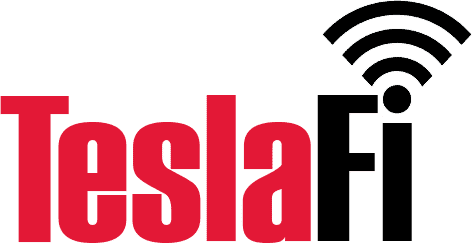 The Tesla Data Logger

Collect statistics about your trips, power consumption, battery degradation and much more.

Register here to test TeslaFi for four weeks instead of two weeks for free.*

* = This post contains