On the Tesla Model S the windshield wiper smears very often in winter through the dual jet washer nozzles. Especially in the lower part of the windshield, salt deposits are not removed properly in winter due to the lack of water on this part of the windshield. The two nozzles simply spray the water too high onto the windshield. The model X has fan nozzles and therefore provides a better cleaning performance.
The Model S is remedied by a small modification by retrofitting a third washing nozzle in the middle of the bonnet. This allows the windshield wipers to develop their full effect. Of course, this trick is only something for hobbyists, but anyone who drives in winter in an area with lots of snow and road salt will love this tip. I have also done the conversion on my Model S from 2017 and it works great.
Instructions:
We installed another double nozzle in the middle and it works great. A simple, fast solution without cutting anything.
It is a wiper nozzle from Renault where the hooks are simply ground away with a lathe. Put 3M tape underneath and on the degreased part of the radio hood
Remove the original Tesla 90 degree connector and replace it with a 5 mm T or Y connector
Lay the rubber or 4 mm silicone hose with adhesive hose holders
… And adjust the wiper nozzle to the desired position…
You will find some pictures from the conversion in the TFF Forum: Post about the retrofit from Hotrod (Ove) and More Pictures.
The necessary components can also be purchased from Amazon:
With little effort and expense, the Tesla windshield wiper does not lubricate after this conversion and a third washer nozzle. Meanwhile, a second conversion variant is known, in which the two nozzles are replaced by fan nozzles: here in the TFF Forum.
By the way, if you want to get your old windshield wiper blades back in shape, you should take a look at the EcoCut Pro. Re-cutting makes worn wiper blades as good as new. This works twice per wiper blade. So, you can use a wiper blade three times as long as before!
EcoCut Pro at Amazon.co.uk* and Amazon.com*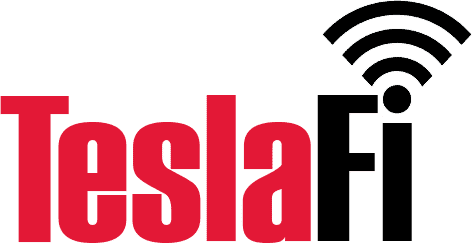 The Tesla Data Logger

Collect statistics about your trips, power consumption, battery degradation and much more.

Register here to test TeslaFi for four weeks instead of two weeks for free.*

* = This post contains