On Facebook, you can read about Tesla Model S owners who have problems with the ventilation in the back seats. Who, like me, still has a Tesla Model S without heated back seat, probably knows this problem too. In winter, the passengers on the back seat are freezing because there is practically no heat coming from the ventilation out of the center console. In the foot well it is a bit better but depending on the outside temperature and the person's feeling of cold, this doesn't help much.
Even employees of the Service Center seem not to be able to answer the reasons for this behavior.
Tips for ventilation and heating settings
With the following ventilation settings I get at least some warm air to the back of my Model S:
Switch off range mode in the vehicle settings.
Close the four front ventilation flaps completely (push the two flaps on the driver's side all the way to the left and the two flaps on the passenger side all the way to the right).
Fully open the two flaps for the rear seat in the center console (for example, in the center position).
Set the fan speed to at least level 6.
Set the ventilation only to "center" and "foot well", it does not work with automatic mode.
This should allow noticeably more warm air from the rear ventilation nozzles. The lack of warm air in the front, due to the closed ventilation slots, can be compensated quite well with the seat heating and via the foot well (due to the high fan speed, more warm air tends to arrive in the foot well in the front).
This solution for Tesla ventilation is certainly not ideal. Compared to my previous non-Tesla cars, it is still not warm enough in the back, but it seems that you can't get more out of it. This is a great pity for a car in this price range, but maybe Tesla will improve it with a software update.
Source: This topic is also discussed in the TFF forum.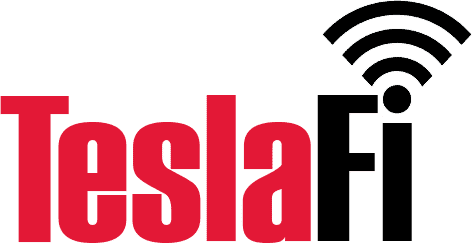 The Tesla Data Logger

Collect statistics about your trips, power consumption, battery degradation and much more.

Register here to test TeslaFi for four weeks instead of two weeks for free.*

* = This post contains