Since the introduction of the Tesla Model S, certain functions can be called via voice commands in Tesla's cars. For the voice control to work, an internet connection is required. It is interesting to note that the system usually displays the recognized words on the screen completely wrong. However, a short comparison with the server usually gives a good result of word detection.
Activating voice control
Model 3 : Tap the microphone button on the touchscreen or press the right scroll button.
Model S and X : Press the upper right button on the steering wheel (microphone button).
List of Tesla voice commands
Since Software update 2019.40 some changes to the voice control were introduced. Before this update there were only a handful command like this:
Navigation
"Navigate to Address/Location" or "drive to Address/Place" work in the same way. The destination can also be a special destination, for example a restaurant or a hotel name. It also works if you enter a town without a street.
Where is the nearest "XYZ" searches for special destinations in the current vicinity. For example: "Where is the nearest bakery" or "Where is the nearest supermarket".
If your Home location and workplace have been saved in the navigation system, the following voice commands will work:
"drive to work" or "navigate to work". Of course, you can also "drive home" or "navigate home".
"cancel navigation" is also possible.
However, the home address and place of work can also be quickly selected without voice control when you push the Navigate Button on the screen, pull down with pressed finger and then release.
Telephone control
call "contact". Alternatively, works also dial "Contact".
call "Phone number" or dial "Phone number"
Music
listen to "XYZ" or play "XYZ" , XYZ can be: radio station name, song, artist, album
Sentry mode
The following voice commands activate the sentry mode:
"guard Tesla"
"guard my car"
"sentry on"
"activate sentry"
"Keep Summer safe" (this command is a homage to the cartoon series "Rick and Morty")
Bug report
Report "short description" sends a bug report to Tesla. This can help the autopilot team analyze specific situations where the autopilot has reacted poorly. The error report should be sent immediately after the event.
Other collections of voice commands
Another overview of English voice commands, which is constantly being expanded, is teslavoice.
Tesla fans collect the new voice commands in this table from Google Docs
Conclusion
The voice control of the Tesla vehicles now works very well. Apparently, Google services are used to decode the navigation voice commands. So, any location listed in Google Maps can be selected via Tesla voice control. Since software-update 2019.40 for newer cars and 2020.4 for older cars, the vehicle can understand natural language. Actually it does not work that wall (remember, it's the first release of this feature). But Tesla drivers are already collect working commands on the following list.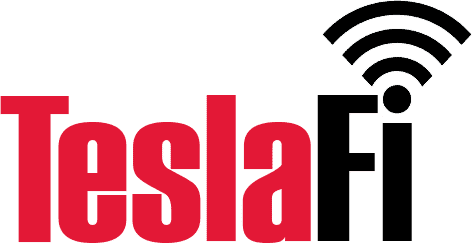 The Tesla Data Logger

Collect statistics about your trips, power consumption, battery degradation and much more.

Register here to test TeslaFi for four weeks instead of two weeks for free.*

* = This post contains