The better known Tesla becomes, the more is written about it on the Internet. From the mass of information I have selected and listed a few useful links. Besides news sources about electric cars, there are also websites for practical applications such as route planners. Other pages are just for entertainment. Have fun!
This list is my personal favorites in alphabetical order and is not meant to be a ranking.
A route planner for electric car drivers with many setting options and vehicle models. Meanwhile, routes can be calculated for all common electric car models and even the weather can be included as a parameter.
A Better Routeplanner is in my opinion the best route planner on the market. It calculates more precise than the navigation system in the Tesla and can also be used as a cell phone app or via the web browser of the Tesla screen.
Electrek is one of the best known news portals on electric cars and driving.
Tim Urban's blog has changed my view of the world with his brilliant contributions about Elon Musk, Tesla and SpaceX. Very recommendable!
This used car inventory lists all used Tesla vehicles worldwide that are offered by Tesla itself.
Why do so many people sleep in their Tesla? Thanks to auxiliary heating/air conditioning, an electric car is ideal for sleeping in. In the blog of Hotel Tesla you can find tips and tricks and the best vehicle settings for sleeping in your Tesla.
Kinetik offers different motives for the Tesla screen. You can turn your Tesla into the time machine from the movie "Back to the Future". A not serious but funny link in this collection. 🙂
This website lists the release notes for all Tesla software updates. It is also possible to differentiate which functions are available for which vehicle models and countries. In your own Tesla, the release notes are only displayed for the functions of your own vehicle.
Supercharge.info is a directory for the worldwide Tesla Supercharger Network. All changes and newly opened locations are documented. Forum links also allow direct participation in discussions about the individual locations.
Tesla offers various instructions for maintenance work on the Internet, which you can also do yourself. Explained in a simple way with photos and videos.
Tesla Community forum.
Each battery loses its maximum range over time. This so-called degradation is dependent on various effects. For example, frequent charging to 100% increases the degradation and thus the loss of range. The Teslalogger collects anonymous data of its fleet and displays the collected values per vehicle model as graphics. This allows you to compare your Tesla ideally with other vehicles. Also interesting are the statistics about the charging curves. They show very nicely how fast the battery can still be charged depending on the current state of charge.
Tesla news, rumors and reviews.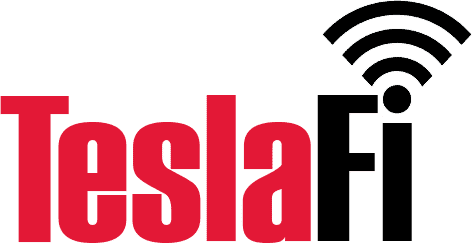 The Tesla Data Logger

Collect statistics about your trips, power consumption, battery degradation and much more.

Register here to test TeslaFi for four weeks instead of two weeks for free.*

* = This post contains