In Germany, only vehicles with an emissions sticker (also known as a fine dust sticker) are permitted in the so-called environmental zones. The emission's sticker is a marking of the pollutant emissions. One could now argue that a Tesla as a pure electric car has no pollutant emissions and therefore no emissions sticker is necessary. Far from it! Whoever drives into a low emission zone with a Tesla in Germany always needs an emissions sticker. This also applies to foreign vehicles. Even electric vehicles without a sticker stuck to the windshield are liable to a fine of 80 euros. This is not only an issue in Germany. Many countries have some kind of emissions sticker for cars. Read here what's important about it.
Where can I get the sticker?
The green emissions sticker is available in Germany from vehicle registration offices, testing organizations such as TÜV/DEKRA and many car repair shops. You can also use this link to the city of Berlin.
How do I recognize the environmental zones?
In Germany, a low emission zone is marked on the access roads with the following sign:
The locations of all low emission zones in Europe can also be called up in the Green Zones mobile app while on the move.
Low Emission Zones throughout Europe
Low emission zones have been introduced not only in Germany. Various other countries have similar systems with zones and stickers.
Germany
In Germany, there are now already environmental zones in 58 cities. Vehicles require a red, yellow or green sticker, depending on the level of pollution matter they emit. In 57 of the 58 zones, only vehicles with green stickers are permitted. Even with a Tesla you need the green sticker to avoid being fined.
France
In France, environmental zones are divided into three types: ZCR (zone à circulation restreinte), ZPA (zone de protection de l'air) and ZPAd (zone de protection de l'air départementale). Only vehicles that have one of six different stickers may enter the specially signposted zones. These are awarded according to registration, energy efficiency and emission levels. You must buy them online. The weather-related ZPA zones can also change at any time. For electric cars the green sticker is required, otherwise you risk a fine of 68 EUR. More information here.
Italy
In Italy, the "zone a traffico limitato" (ZTL) applies in several cities, for example in Milan. Some cities have a toll system. Zones and tolls apply depending on the type of vehicle or Euro norm. The restrictions vary from zone to zone. It is very difficult to reconcile the complex restrictions, and some of them also apply to electric cars. In Milan, Bologna and Palermo you also need a toll ticket. Checks are carried out by the local police and with cameras.
Austria
There are environmental zones in several regions of Austria. These may only be entered by vehicles with the correct environmental sticker. The six different stickers comply with the respective Euro emission standard. The sticker is also called "Umwelt-Pickerl". In general, all vehicles, including passenger cars, are affected. However, the sticker is only obligatory for trucks of class N1, N2 and N3 if they want to enter one of the 6 environmental zones, as well as for passenger cars that are registered as trucks N1 for tax purposes, which is not the case for a Tesla.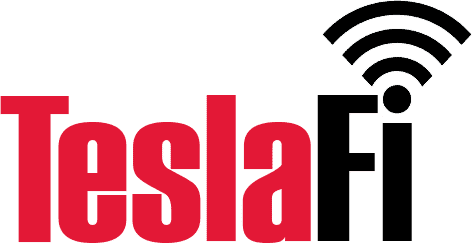 The Tesla Data Logger
Collect statistics about your trips, power consumption, battery degradation and much more.
Register here to test TeslaFi for four weeks instead of two weeks for free.*
Belgium
In Belgium "Low emission zones" (LEZ) have been introduced. Vehicles must be registered BEFORE on the city's website. Entry into the zones is allowed depending on the Euro norm of the vehicle. For non-registered vehicles an environmental ticket can be purchased for 35 Euro per day. So far, this environmental zone has only been introduced in Antwerp and Brussels. Gent started from 1/1/2020. A foreign Tesla must therefore also be registered in advance on these websites: Registration Brussels / Registration Antwerp.
Portugal
In Lisbon, the environmental zone is called "Zona de emissões reduzidas" (ZER). This consists of two zones with different access regulations, which also apply to foreign vehicles. Driving bans are signposted and apply from Monday to Friday from 7 am to 9 pm. However, they only apply to Euro 2 cars and Euro 3 trucks.
Spain
Spain regulates the traffic in several large cities with environmental zones. In Madrid and Barcelona, access to several zones is also restricted to residents only. There are driving bans for certain types of vehicles and Euro standards. However, they differ from zone to zone. There are four different environmental stickers. The stickers are not obligatory, but fines up to 100 Euros are still possible. Here is a description of where you can get a sticker for foreign vehicles.
UK
Various cities have environmental zones with driving bans. These also apply to foreign vehicles. However, cars are not affected in the normal environmental zones, but only in the so-called Ultra Low Emission Zones (ULEZ). For the Congestion Charge Zones in London and Durham, a congestion charge applies to all vehicles. The Green Zones mobile app is recommended, as the regulations are very complex and change frequently.
Sweden
In Sweden, the environmental zones are called "Miljözoner". These mainly concern trucks and buses. In Stockholm and Gothenburg there is also a city toll. Entry restrictions are based on the date of initial vehicle registration and the Euro standard. There is no environmental sticker in Sweden. More details about the permitted vehicles in the Green Zones mobile phone app.
Norway
Norway has also introduced environmental zones. Electric cars are not exempt from the charges. More information here.
Greece
There is a low emission zone in Athens, but foreign vehicles are not affected. Rental cars are allowed to operate in the zone for 40 days.
Conclusion
Briefly: Anyone driving a Tesla in a low emission zone in Germany should stick the green emissions sticker on the windshield. Without the sticker, you risk a fine of 80 euros. For all other countries you should also inform yourself in advance to avoid possible fines. A good overview and details of the various low emission zones throughout Europe are provided by the Green Zones mobile phone app.

* = This post contains